1
« on: March 11, 2019, 02:23:43 pm »
First of all - I basically copied outdated stuff into my mod.. very creative I know. But these outdated Mods are now compartible with the newest Version of Napoleonic Wars.
So.. Enjoy the mod I guess?
The goal is just to make some cool units for Prussia, the skins maybe not historically accurate!
---
This pack includes the animations and the textures shown in the pictures.
I do not own the animations or the textures - I found the animations in
Raddeos workshop
and in the deeps of the Internet (I do not remember where exactly I found them); the textures are part of the outdated Epic Enhancement Mod.
The Prussian General and the Prussian officer hat are from Parrots
Epic Enhancement Mod
, I did not create these on my own.
---
What does this mod change?
This mod includes a closed crosshair. Thanks to John Price for letting me use the closed crosshair he designed for his 18e pack.
I also added the Tracer Mod made by Commissar Jdf's.
Tracer Mod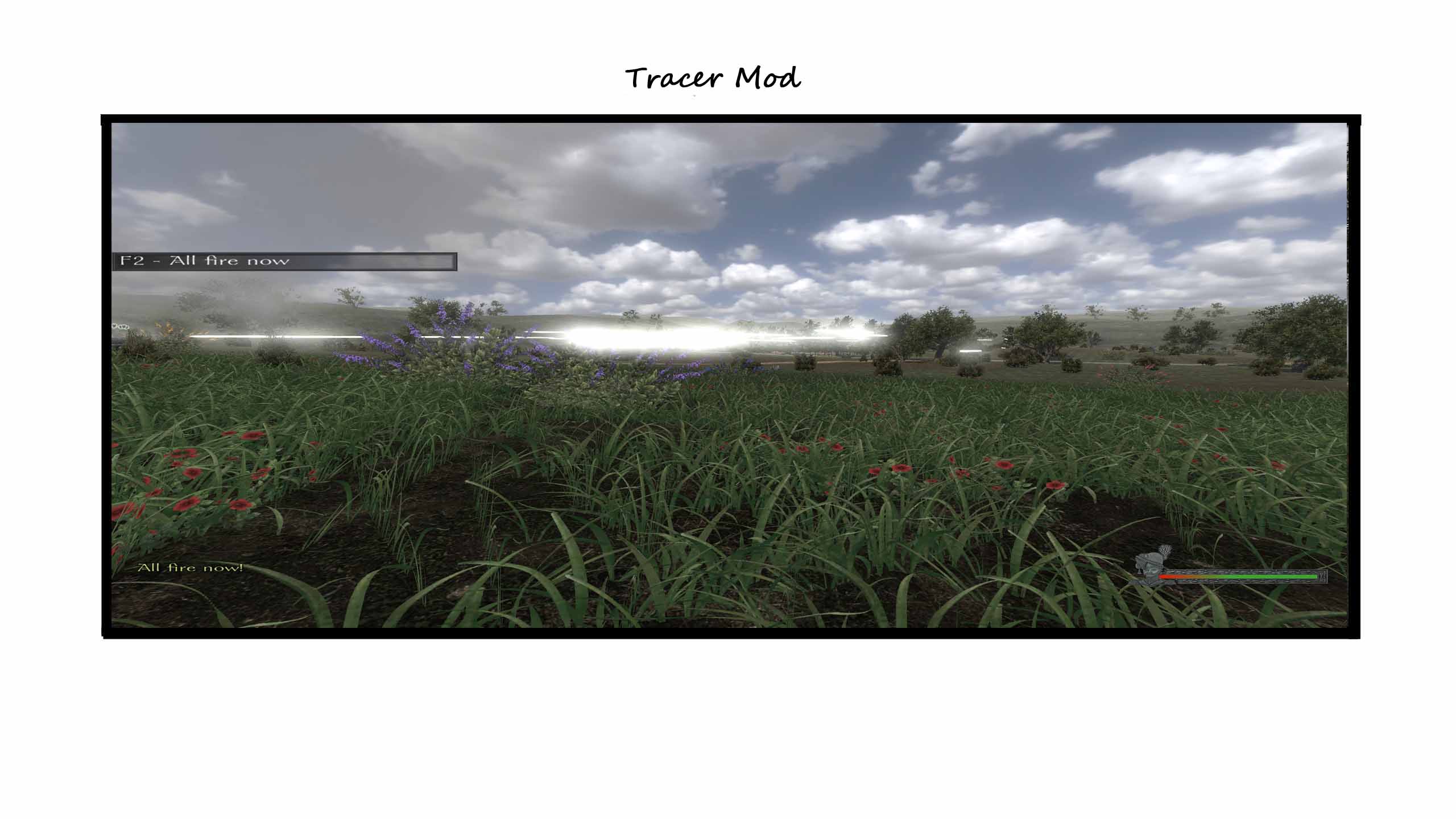 [close]
This is the additional download link for the Tracer Mod
This Version of the Mod includes the sound pack used by Parrots Epic Enhancement Mod.
---
Line Infantry
[close]
Line Infantry 2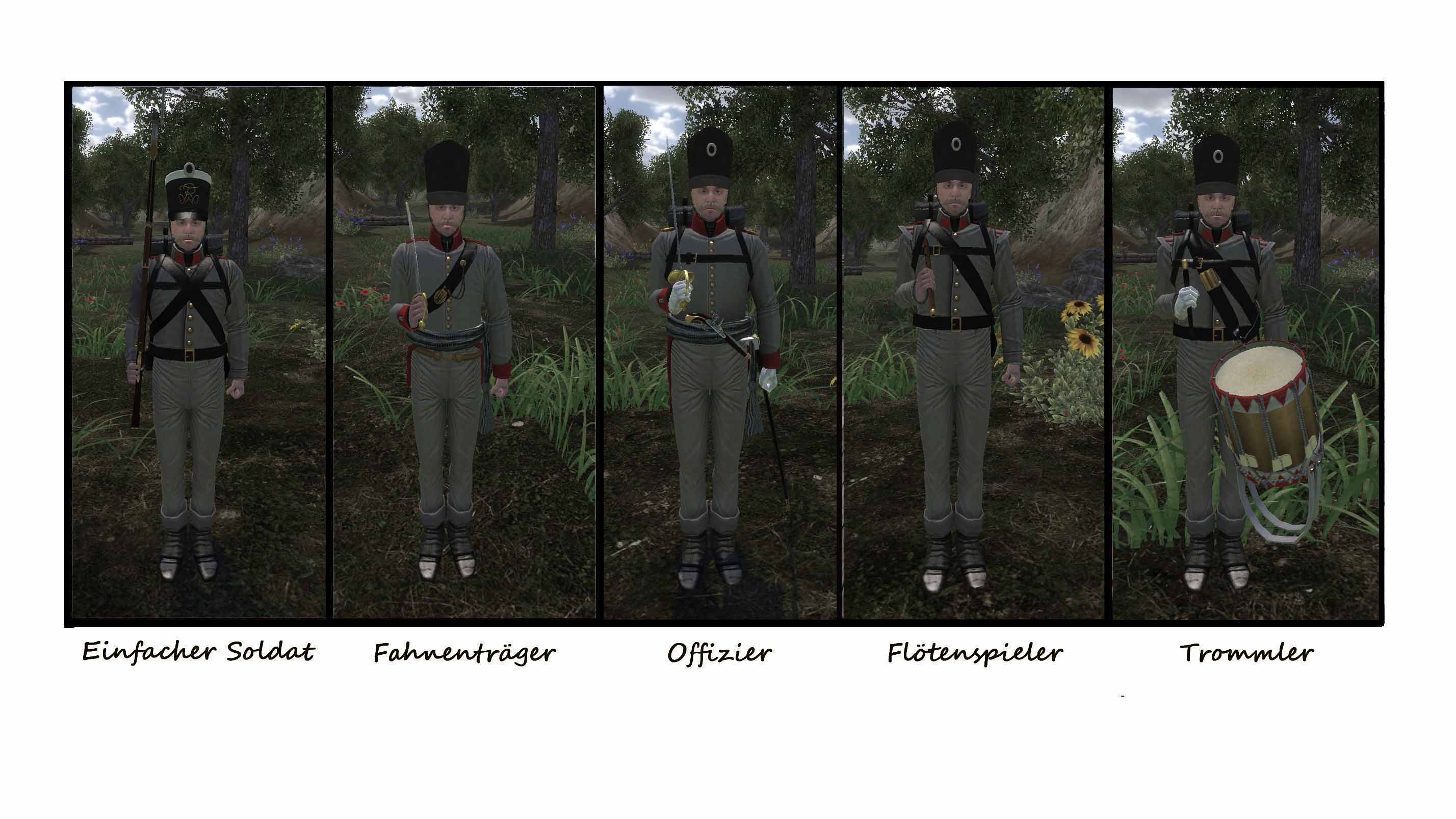 [close]
Line Infantry 3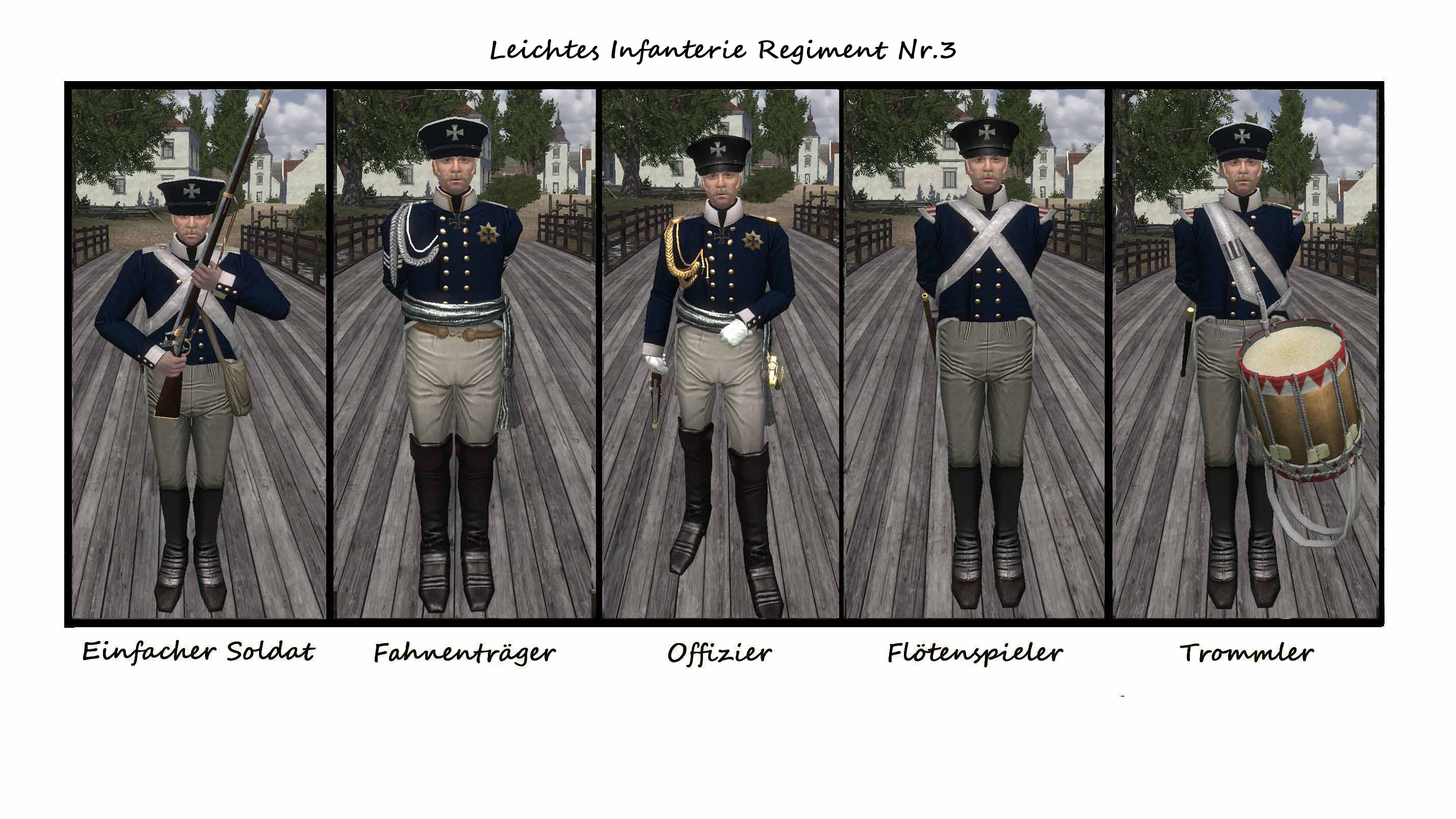 [close]
Freikorps
[close]
Foot Guards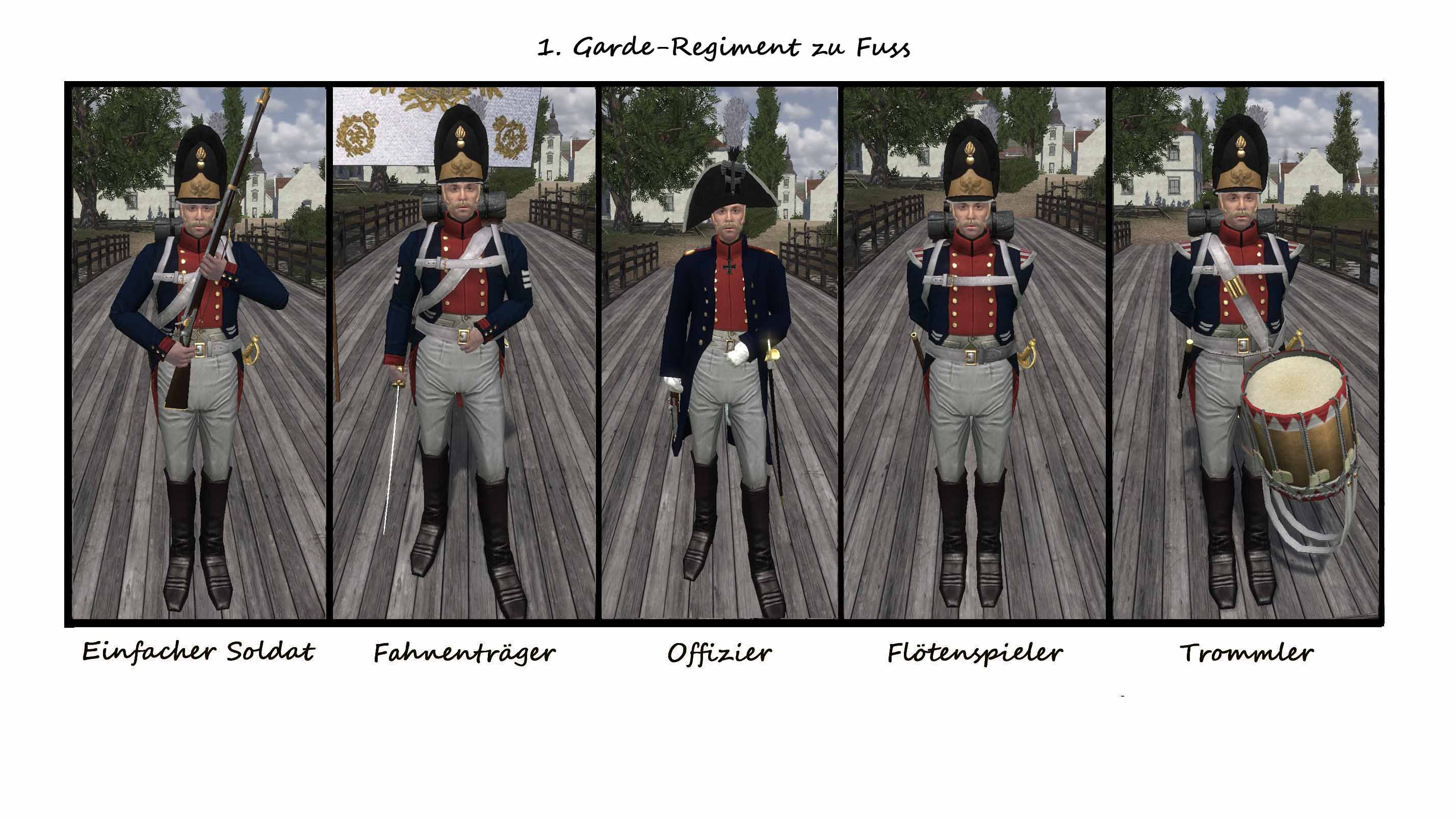 [close]
Skirms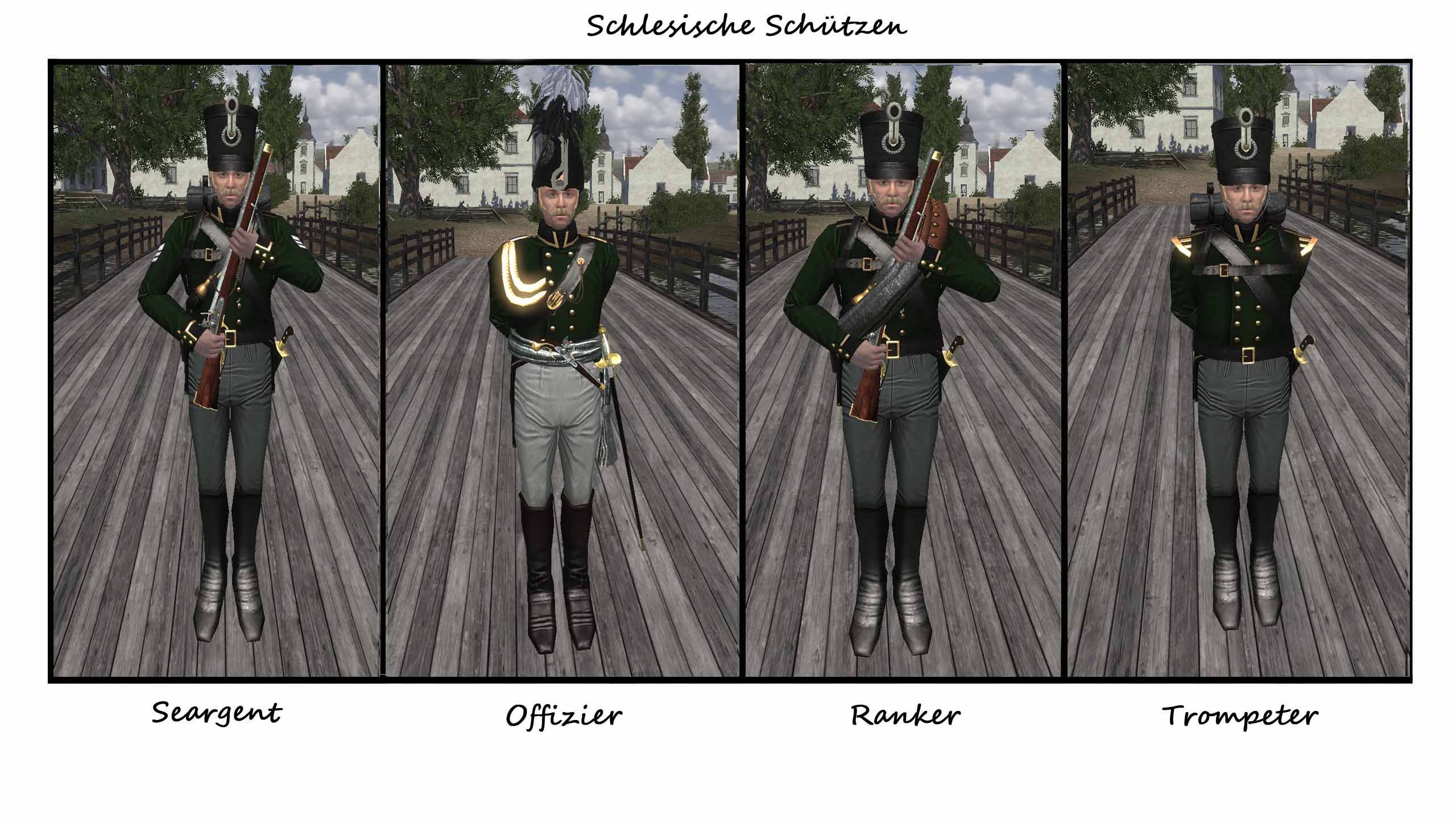 [close]
Dragoons
[close]
Hussars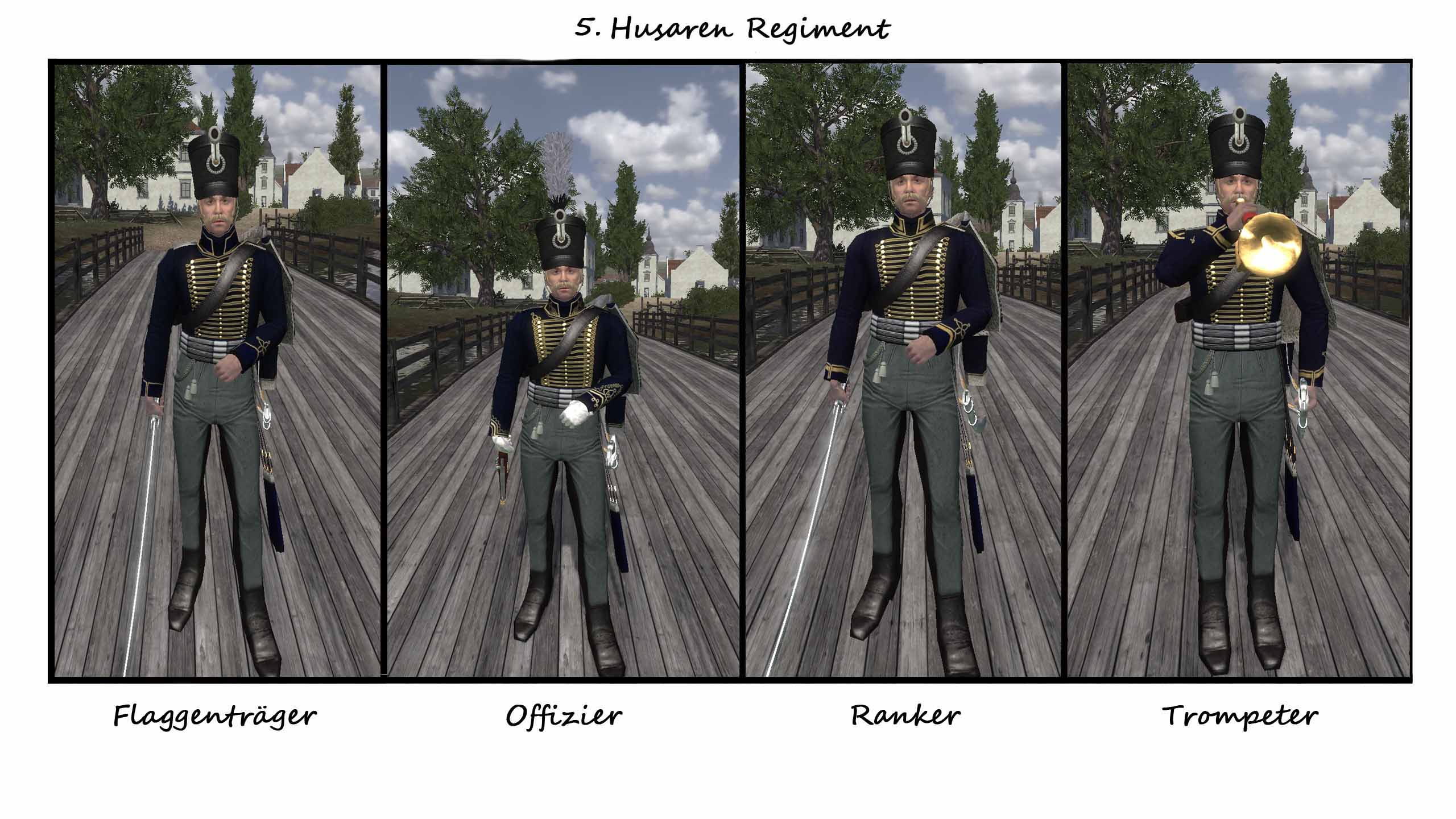 [close]
Lancer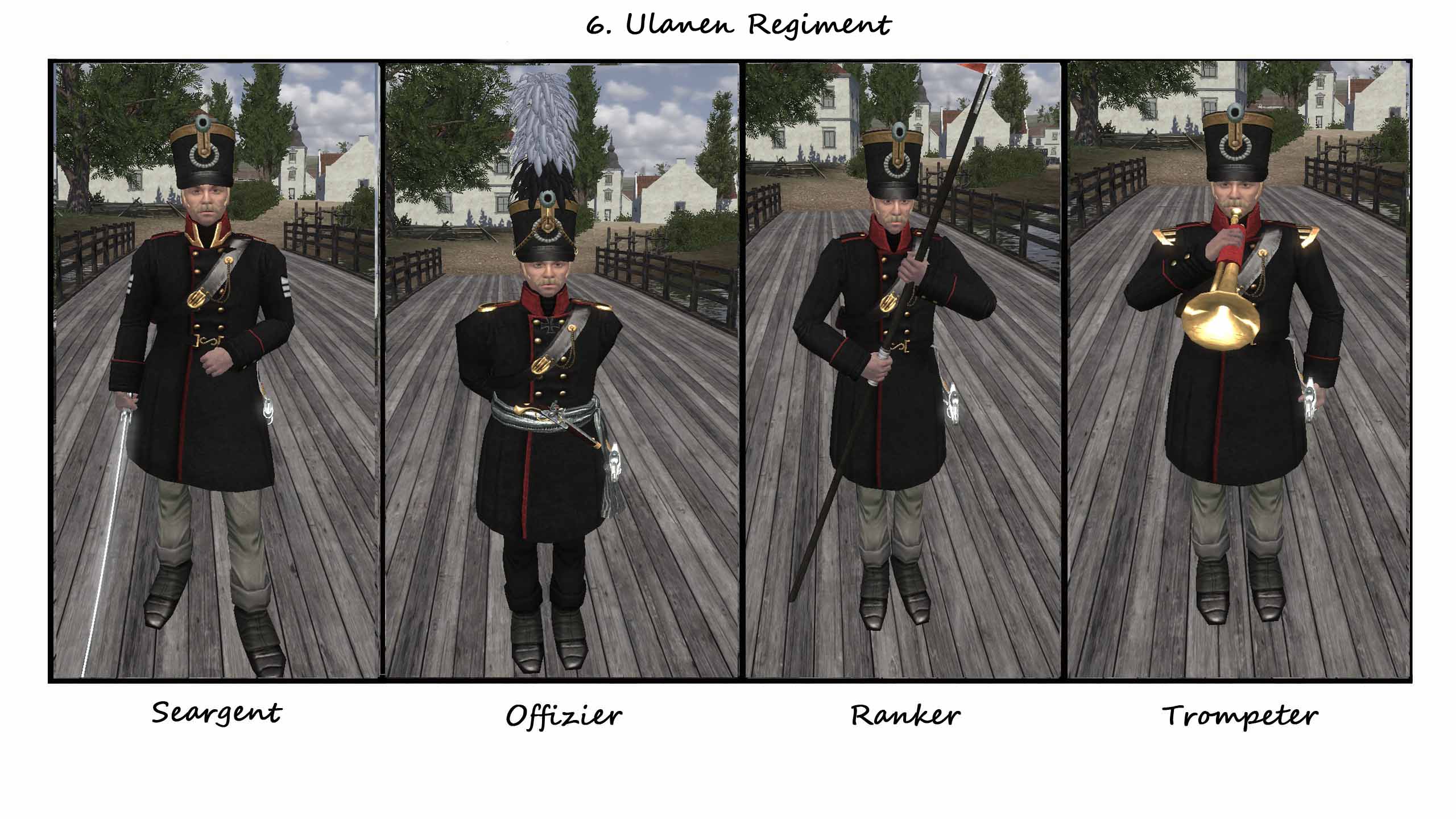 [close]
Heavy Cavalry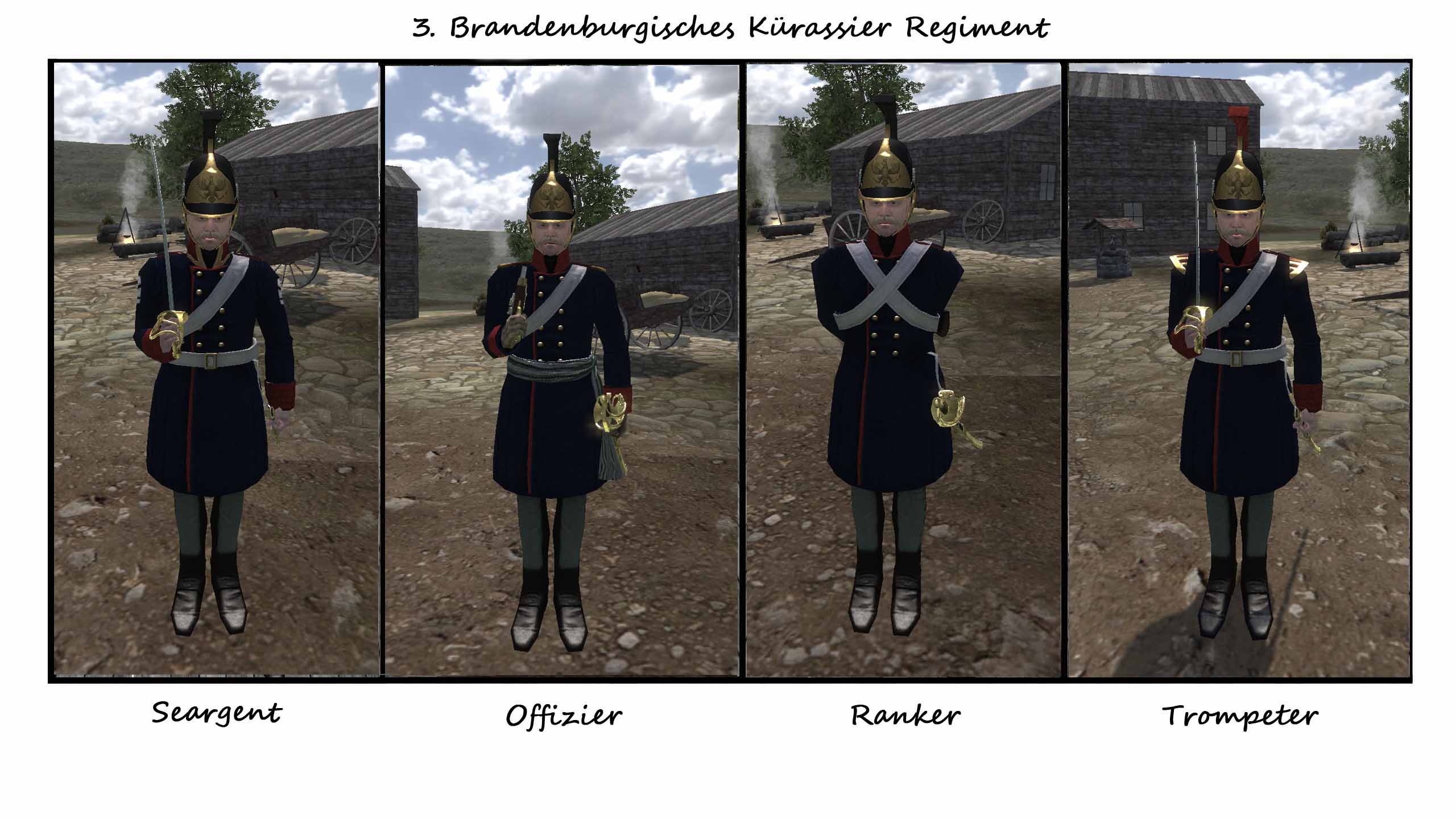 [close]
Artillery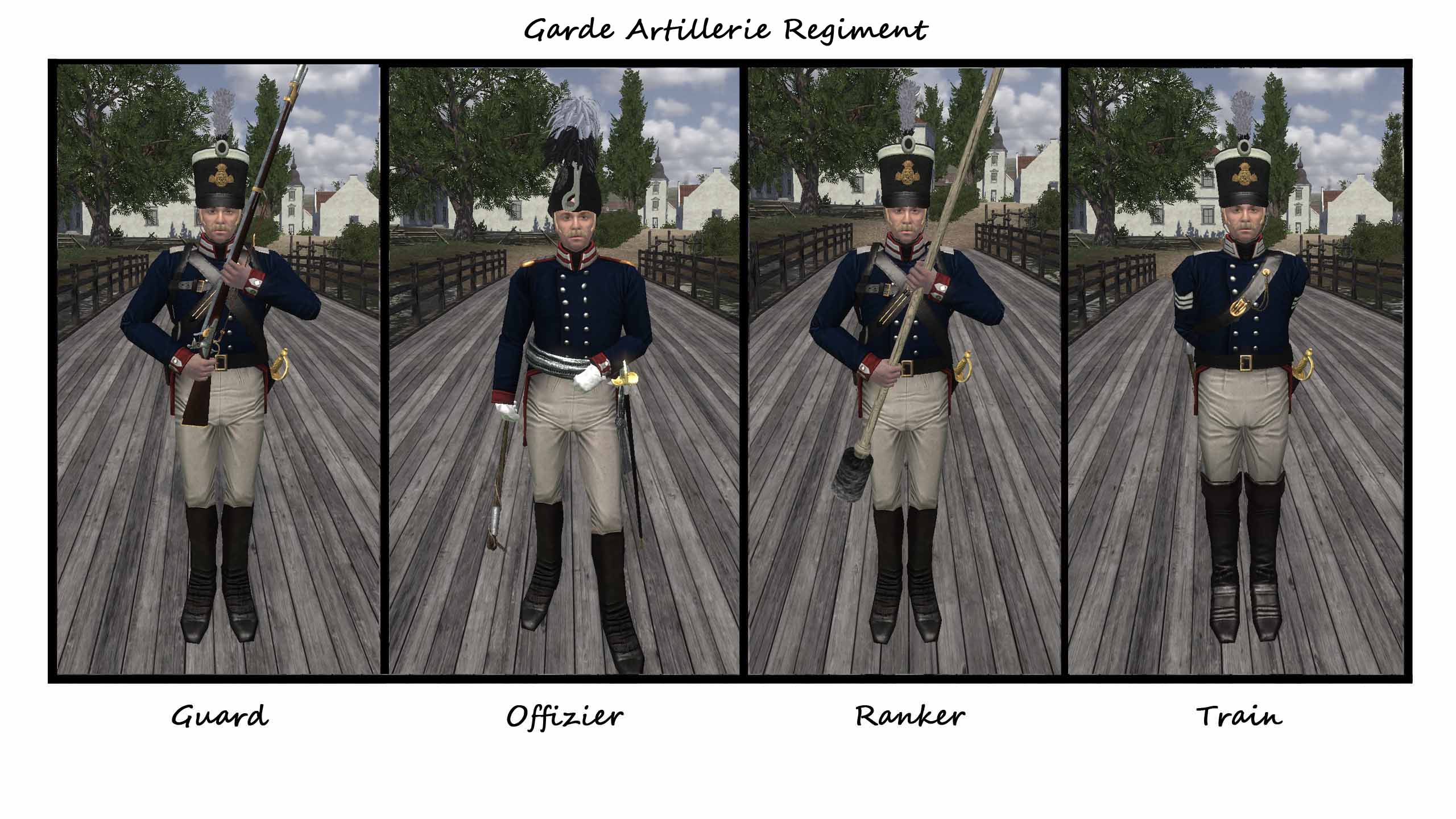 [close]
Please note that I am lazy. The Plumes of the artillery Ranker are not included in the latest version.
Support Classes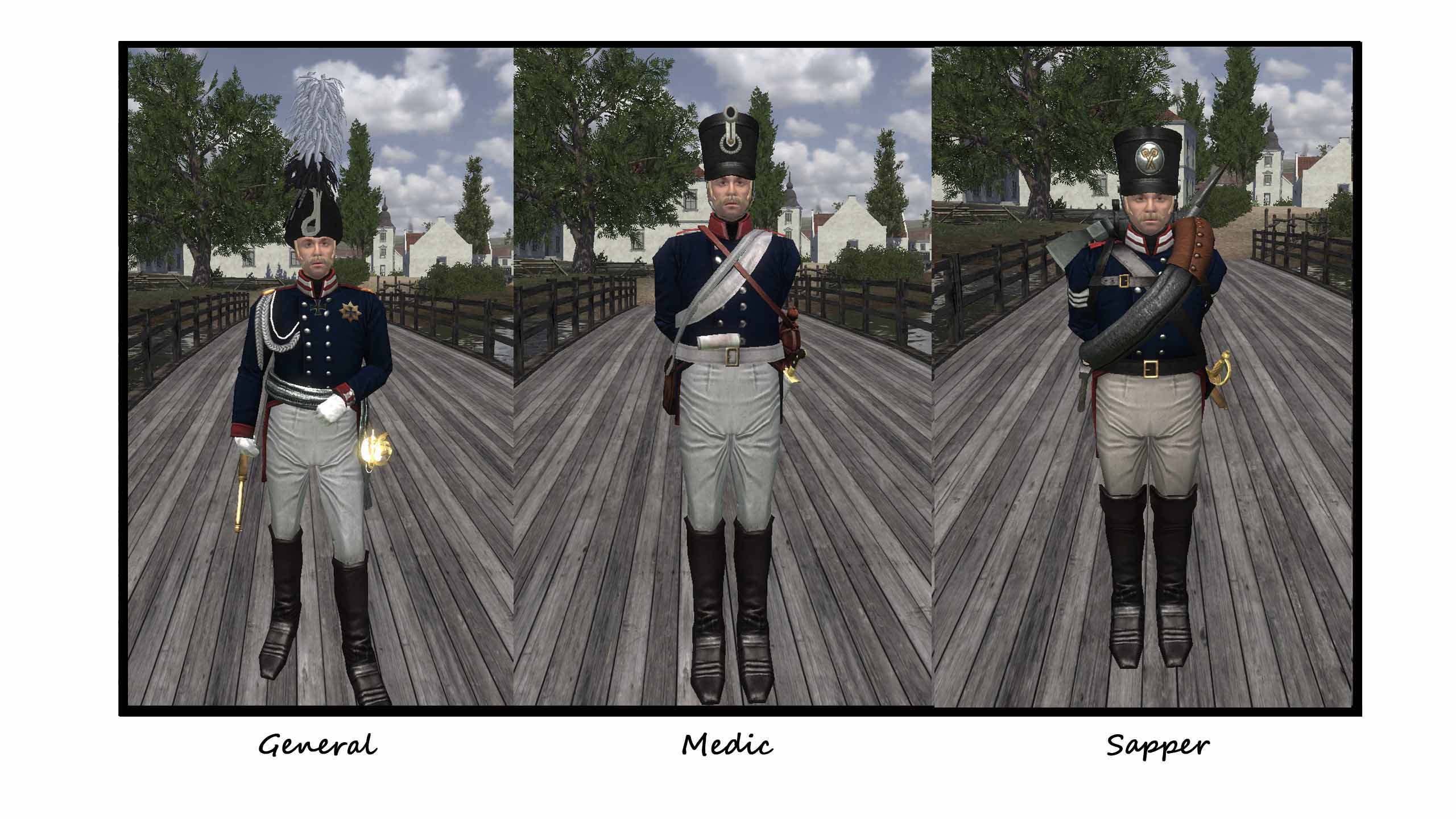 [close]
Smoke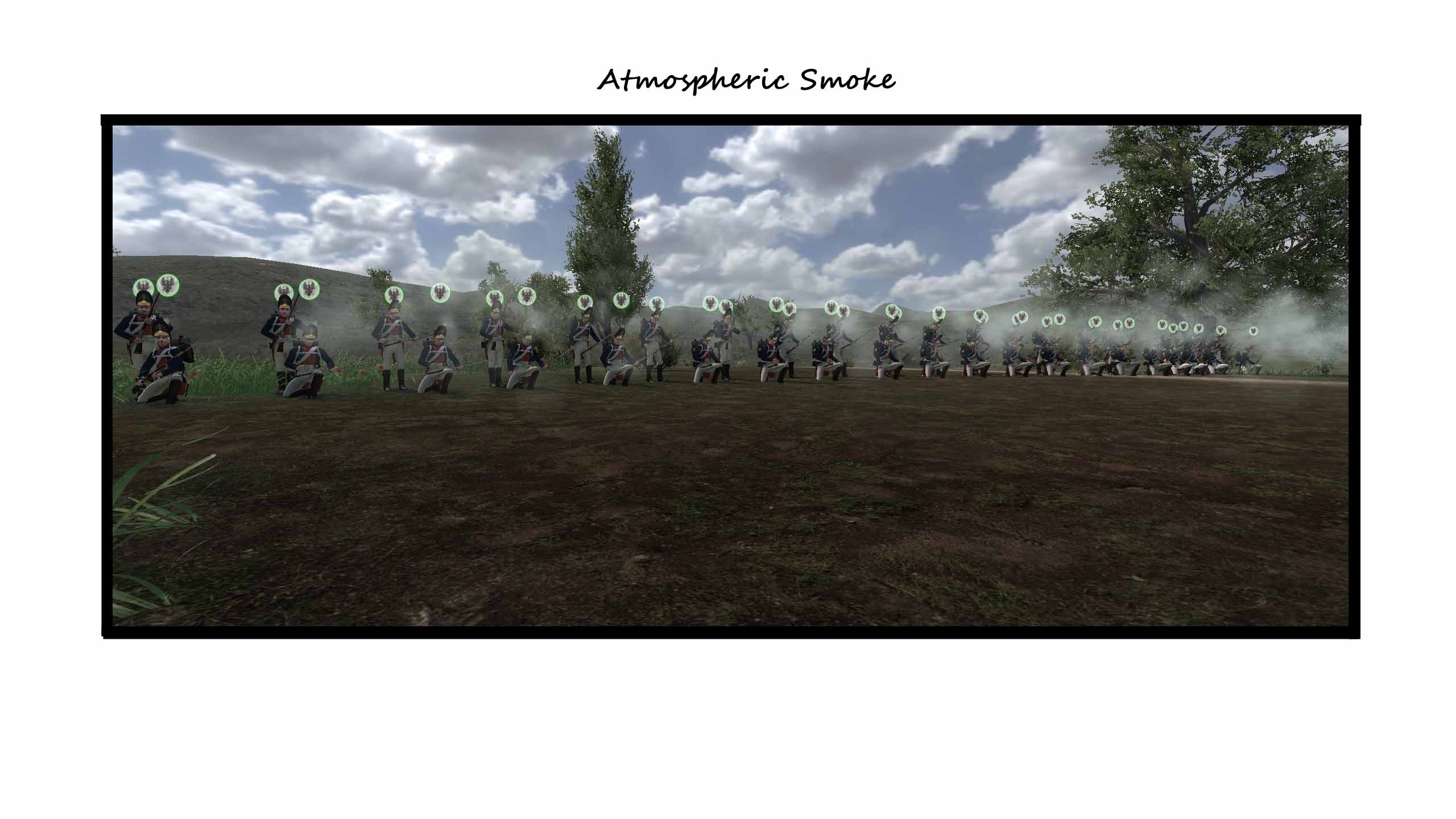 [close]
More Smoke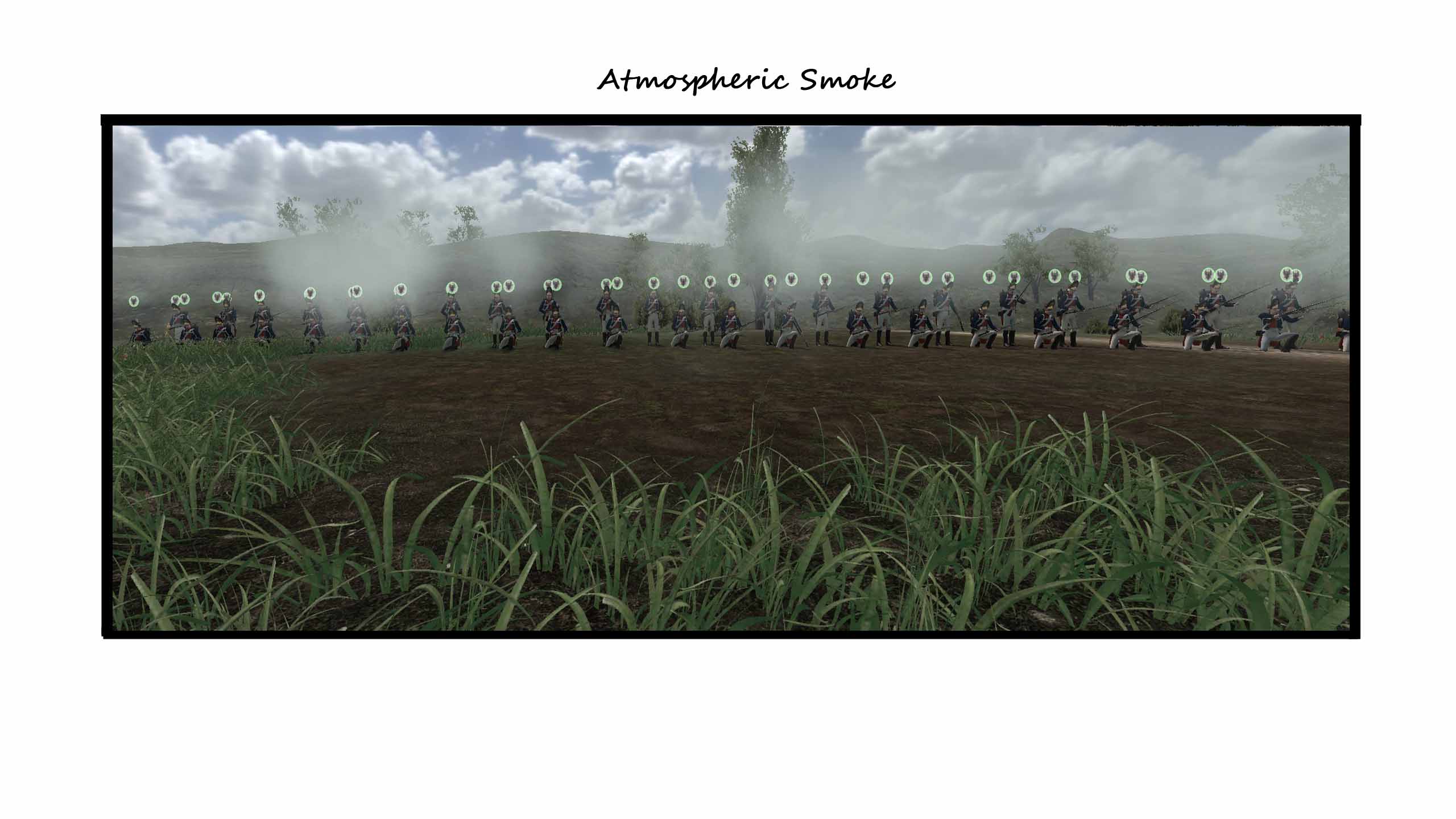 [close]
Even More Smoke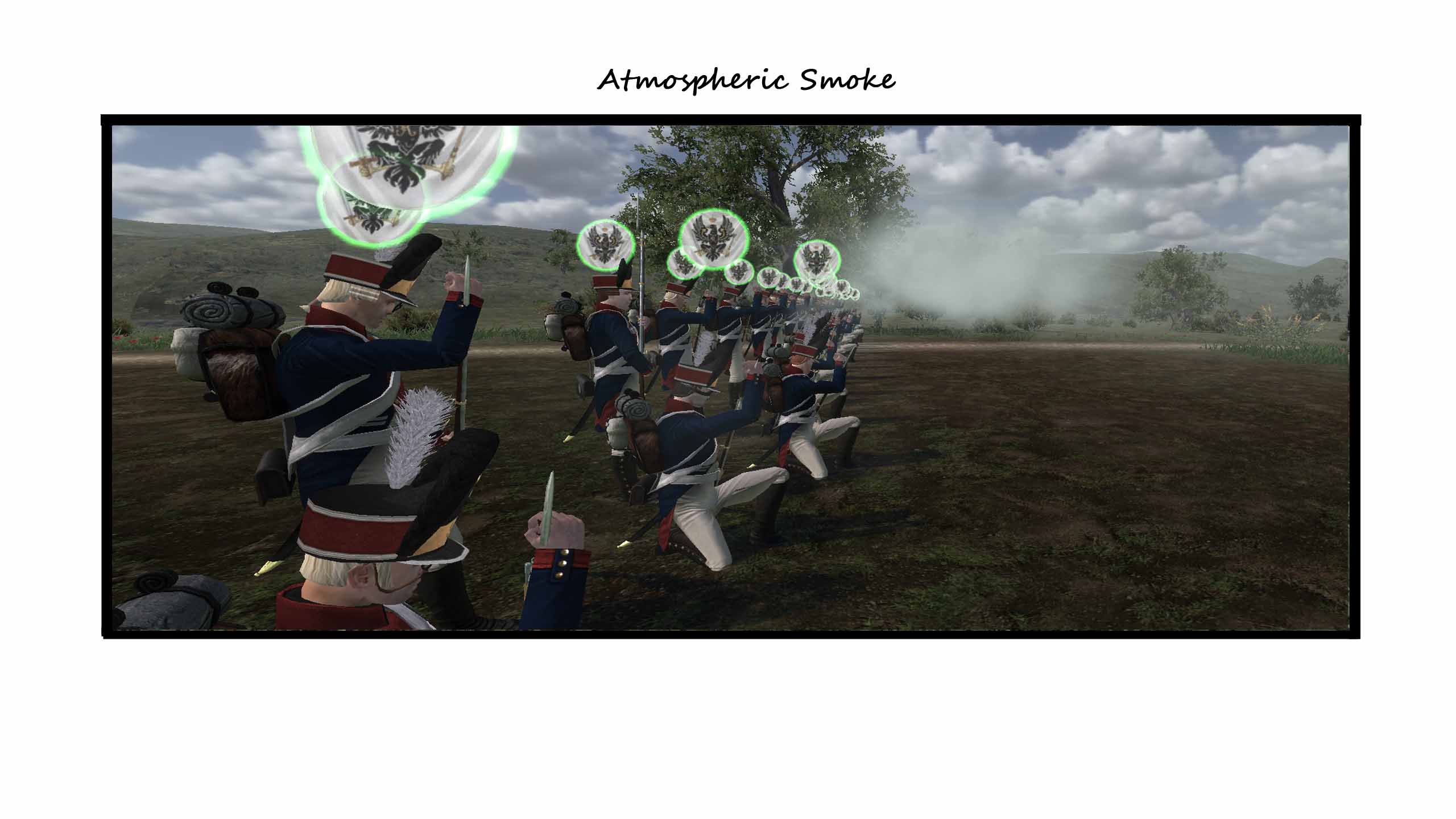 [close]
---
Drag the installed file named "MountBladeWarband" directly into your common folder (That is the one where your Steam games are installed in -> (C:) > Programs(x86) > Steam > steamapps > common) and replace the old files.
---
This is an updated version of the animations used by the Epic Enhancement Mod. There are some dfferent animations for Musket holding, standing unarmed etc. And there are some cool death animations! I recommend to download this one.
Animations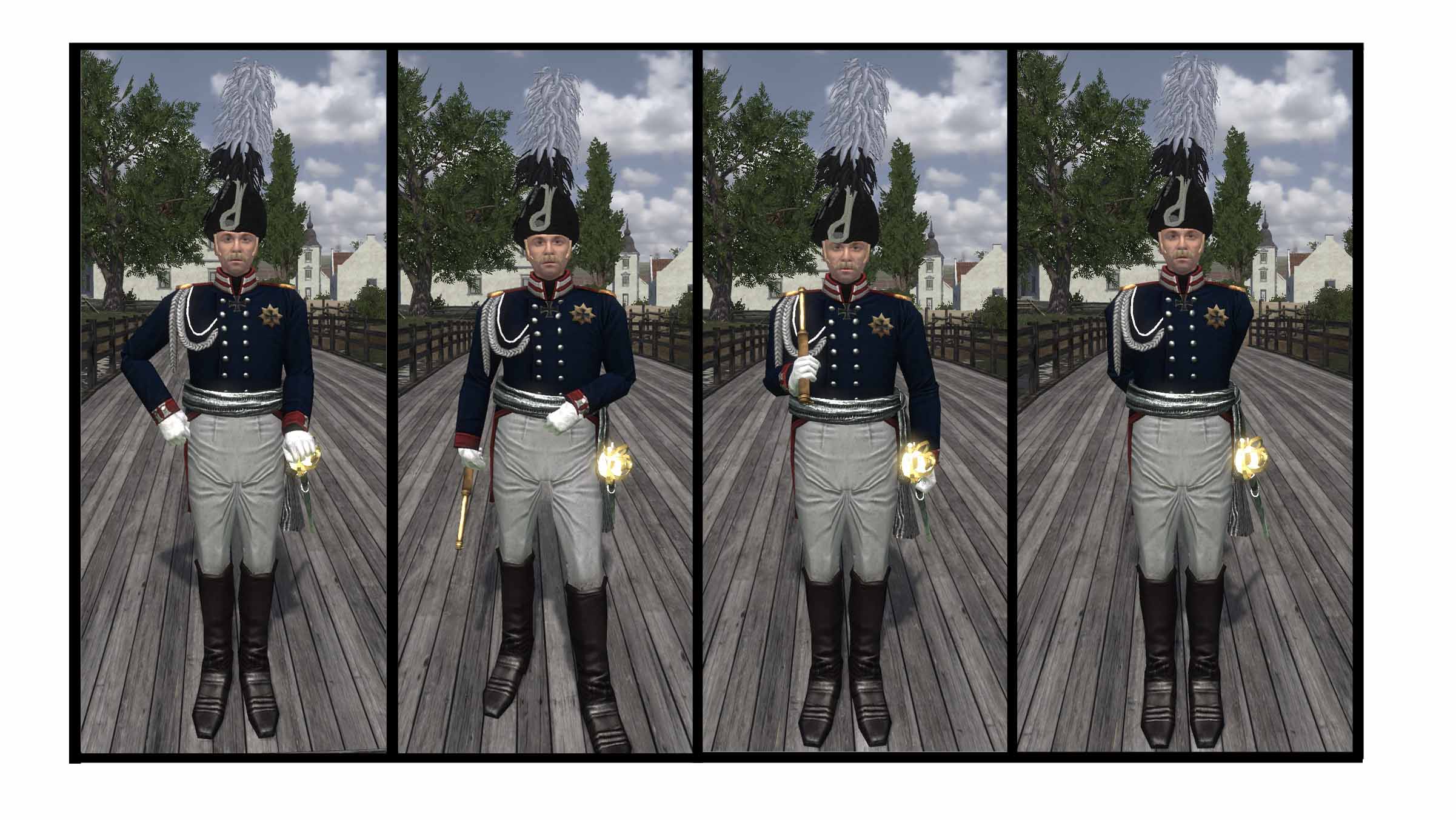 [close]
More Animations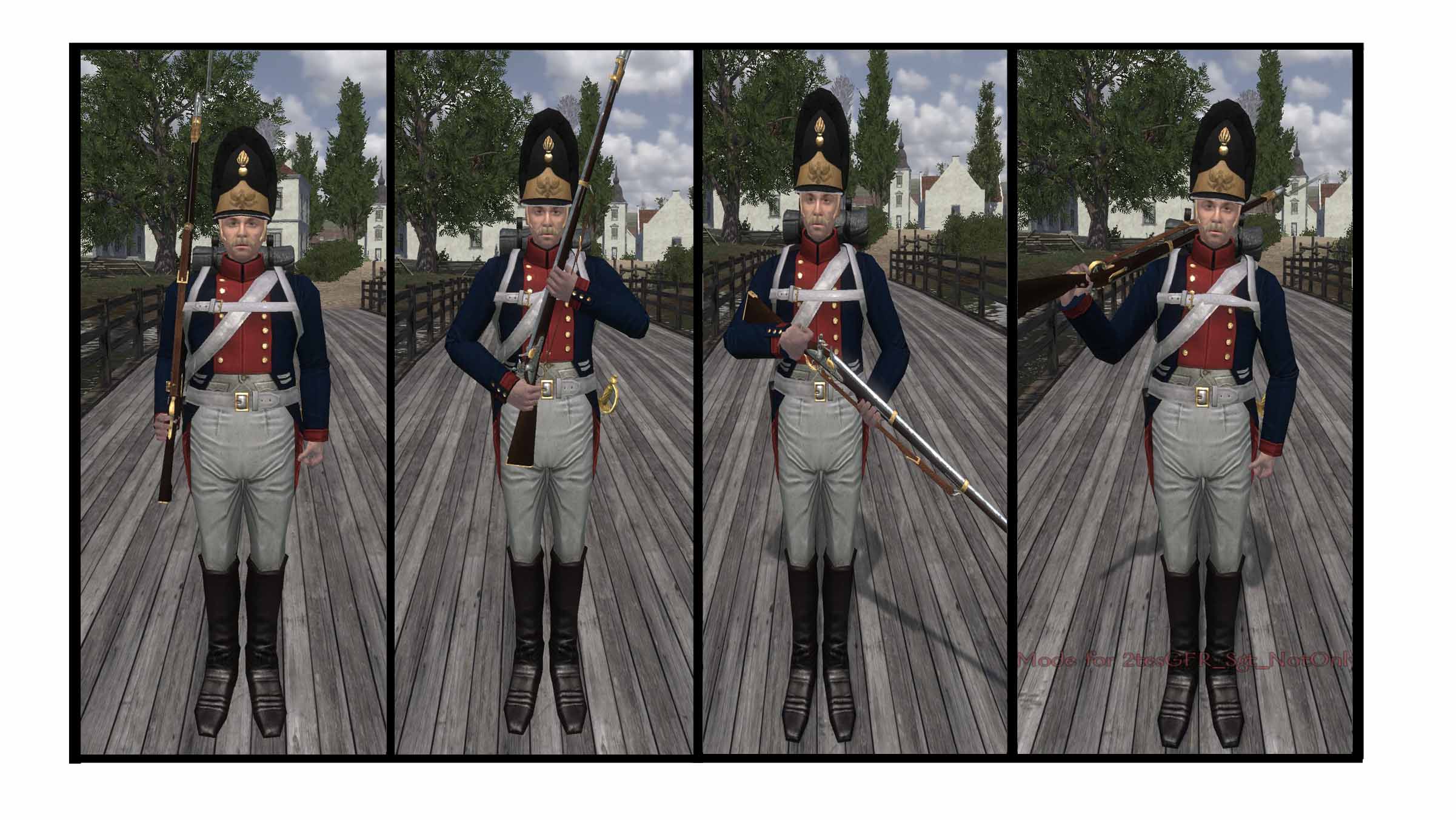 [close]
---
Instead of the pirate hat you can now enjoy a wonderful and magical pony head with a hat.. I have just added this because I like ponys.
---
And if you have any questions: feel free to ask! (Just dont ask me)
And for spelling mistakes: please blame this guy
Nightwing
- thank you for your attention.