1
« on: May 18, 2017, 07:38:52 pm »
---
About the Lützowsches Freikorps
Our regiment is a line infantry regiment who aim to become one of the best English speaking regiments around, we recruit anyone who can speak English and is willing to obey commands as well as being as active as they can be. We will do multiple events a week such as linebattles, 1v1's and training's, in order to keep the regiment at a competitive standard.

We aim to be one of the best regiments not only through skill, leadership and training, but also through our discipline in order to keep the regiment running well. But we do not only play NW , we will aslo have a gaming community for other games such as Rocket Leauge, CS:GO and Totalwar.



History of the Lützowsches Freikorps


The Lützow Free Corps distinguished itself from the mass of the army, in that it was a voluntary association, whose members were remarkable for superior activity, energy, and enterprise. Unlike many of the regular army, their loyalty was rather to Germany as a whole than to Prussia or the House of Hohenzollern; many of them made a vow to neither cut their hair nor their beards till they had driven the French entirely out of German lands. Nevertheless, it had the highest percentage of deserters in the Army of Prussia, was treated with marked coolness by the King (who was anything but an ardent nationalist and anyway preferred his regulars), and accomplished relatively little in the way of major military success.

The average size of the Corps was 2,900 infantry, 600 cavalry and 120 artillery, varying throughout the war. It fought in many battles, operating first independently in the rear of the French troops, later as a regular unit in the allied armies. The Lützowers displayed great gallantry throughout the remainder of the war, and proved a source of constant annoyance to the French, who regarded them with exceptional hostility, Napoleon himself referring to their chief as "ce brigand Lützow, chef du corps de la Vengeance" ("that robber Lützow, head of the band of Revenge"). At the proclamation of the armistice of 4 June – 13 August 1813, the Corps, eager to gain a dashing victory against the hated emperor, had been deep behind enemy lines and were hastening back to German-held territory (supposedly under a French safe-conduct), when they were caught there in contradiction to the terms of armistice. The French general Fournier ordered an attack on the Corps, replying to a demand for explanation, "Armistice pour tout le monde, excepté pour vous !" ("truce for all, but not for you").[1] After the peace of 1814 the Corps was dissolved. The infantry were converted into the 25th Infantry Regiment (from 5 November 1816 known as the 1st Rhine) as regular infantrymen, consisting of 2419 men (82 officers / 2337 troops) organized into a 1st Battalion, 2nd Battalion, and 3rd Battalion, under the command of Christian Friedrich Engel von Petersdorff (who had been a major under Lützow); the cavalry were reorganized into the 6th Ulans under Lützow himself. After Napoleon's return from Elba, both regiments fought at Ligny and Waterloo during the Hundred Days. The composition of their units remained unique and still bore the impress of the Lützow corps, e.g., retaining the same black litewka and shako.
Media
Screenshots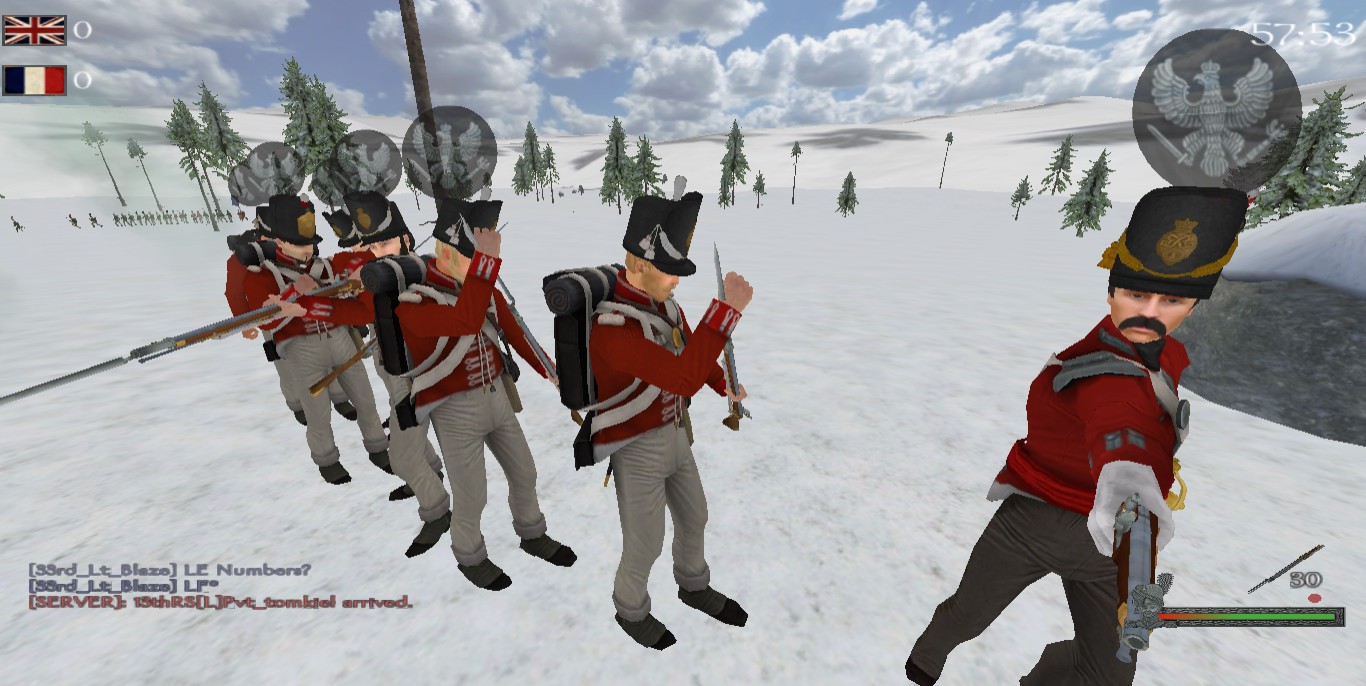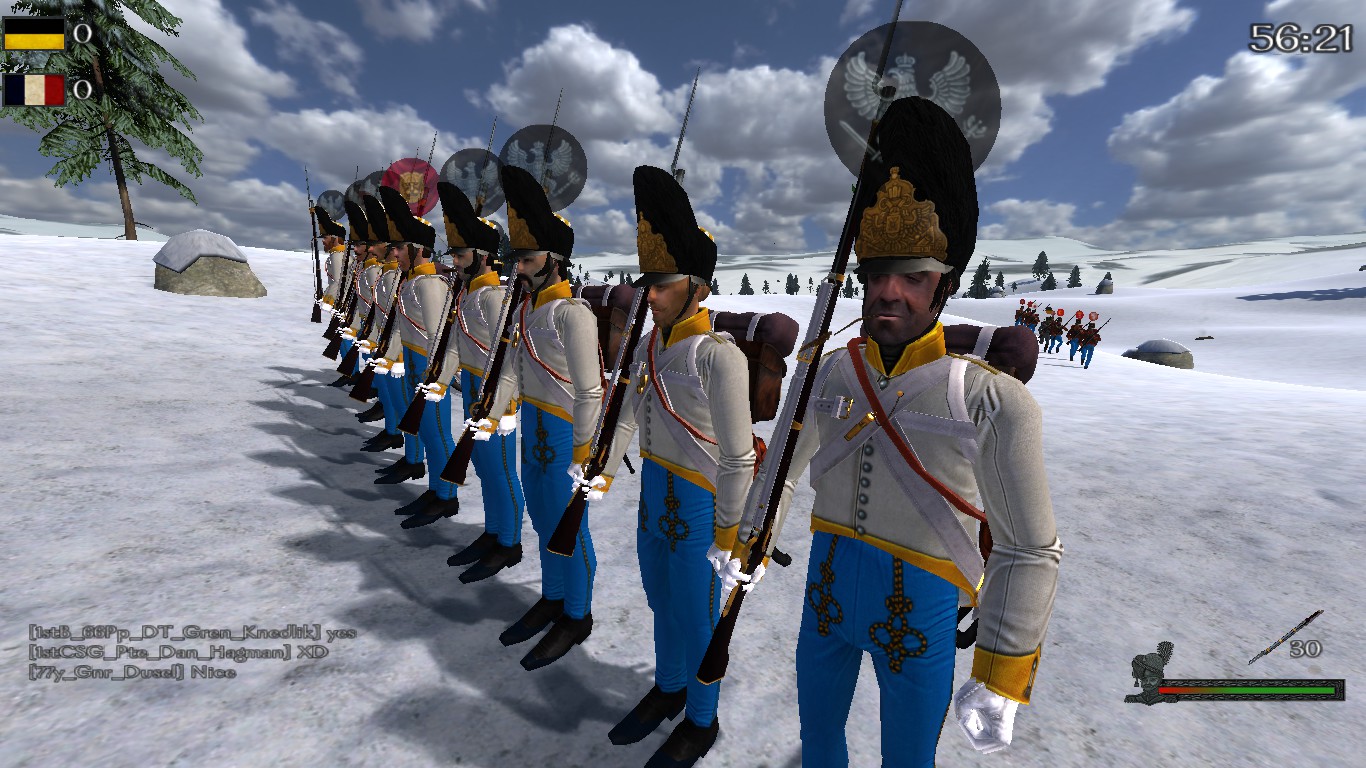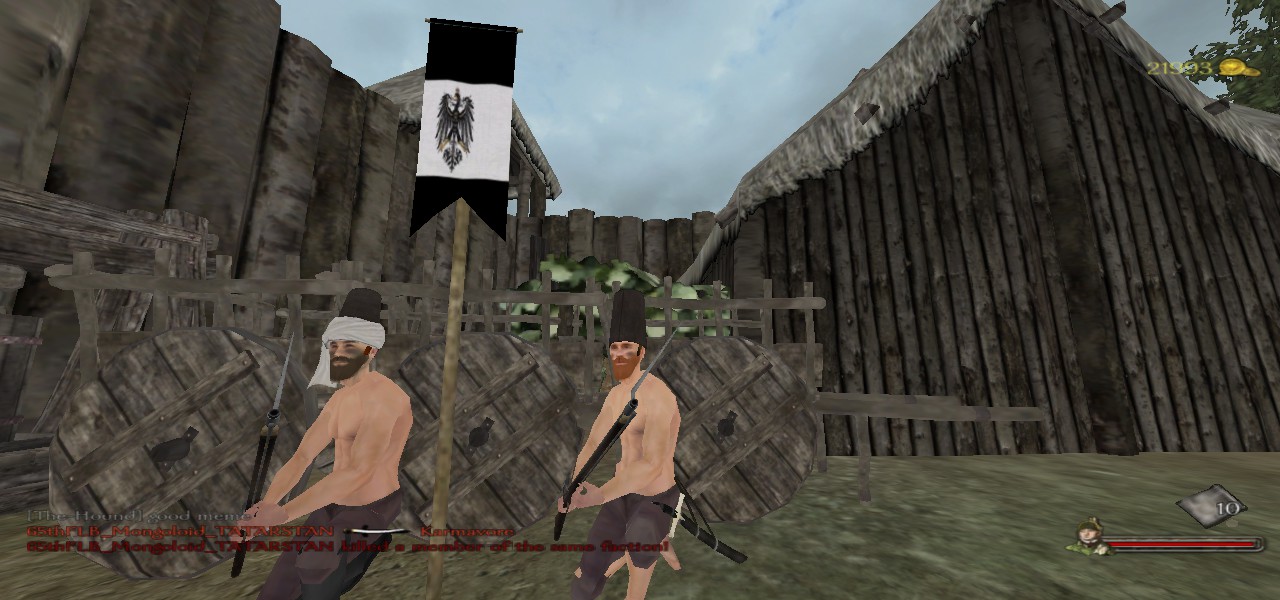 Some screenshots from back in the day, when the regiment was known as the 92e, KLG, 4th and 57th.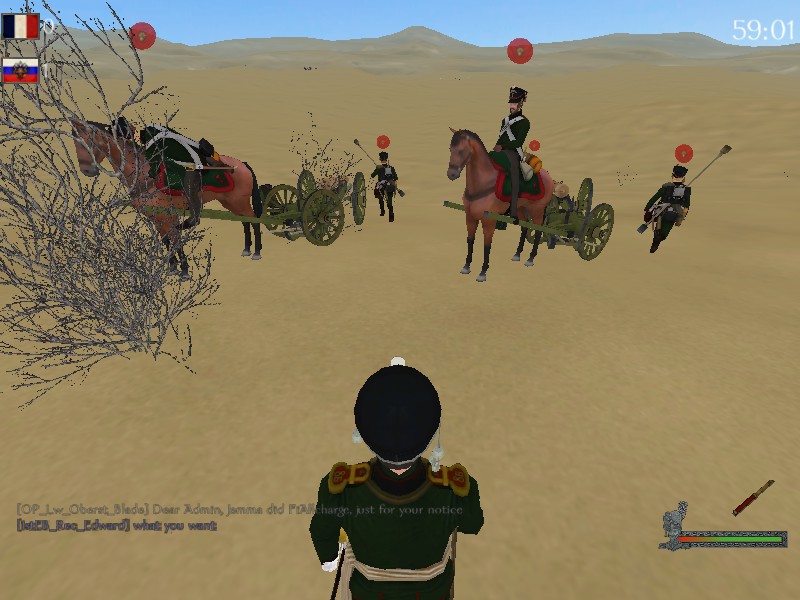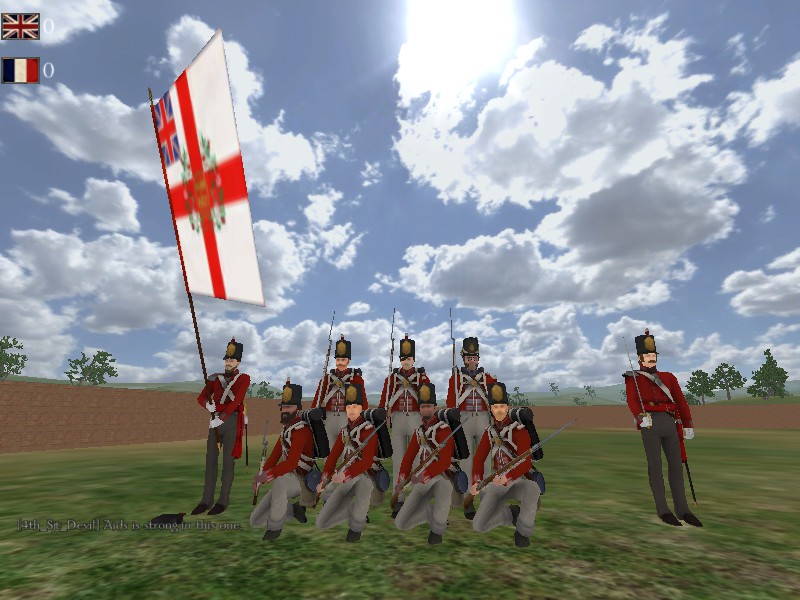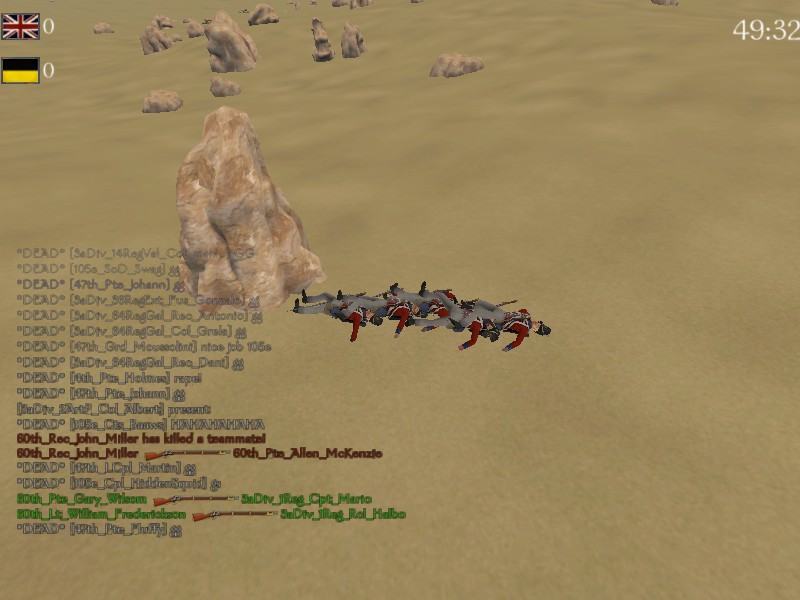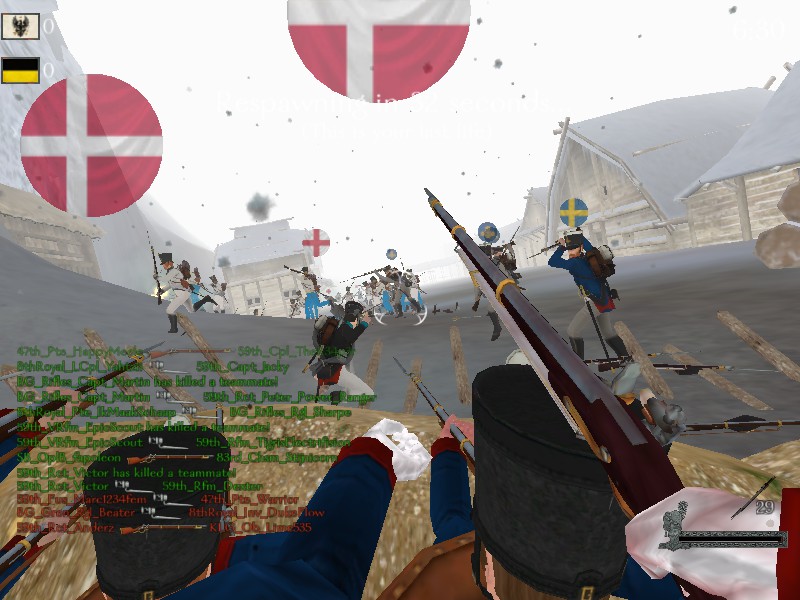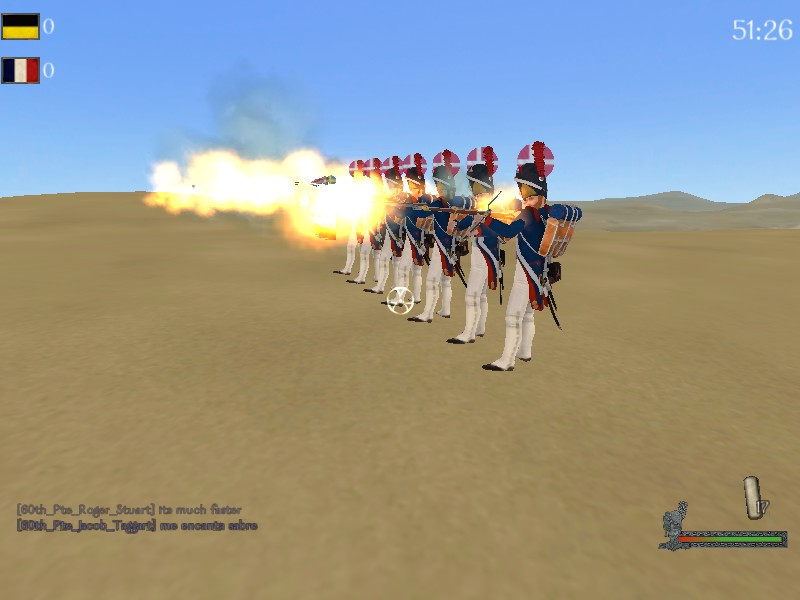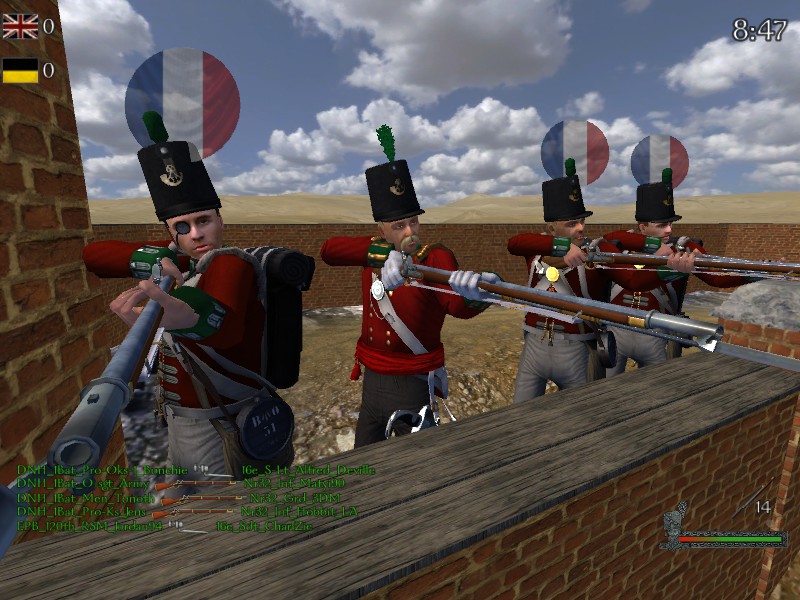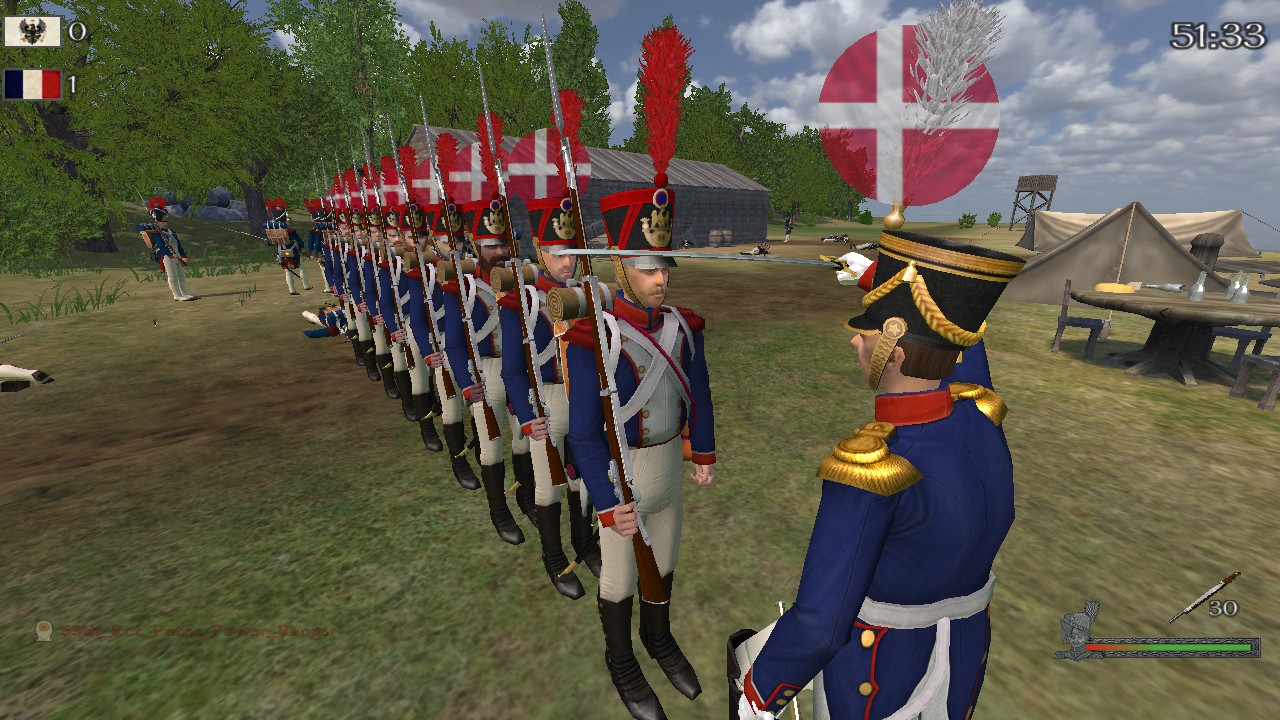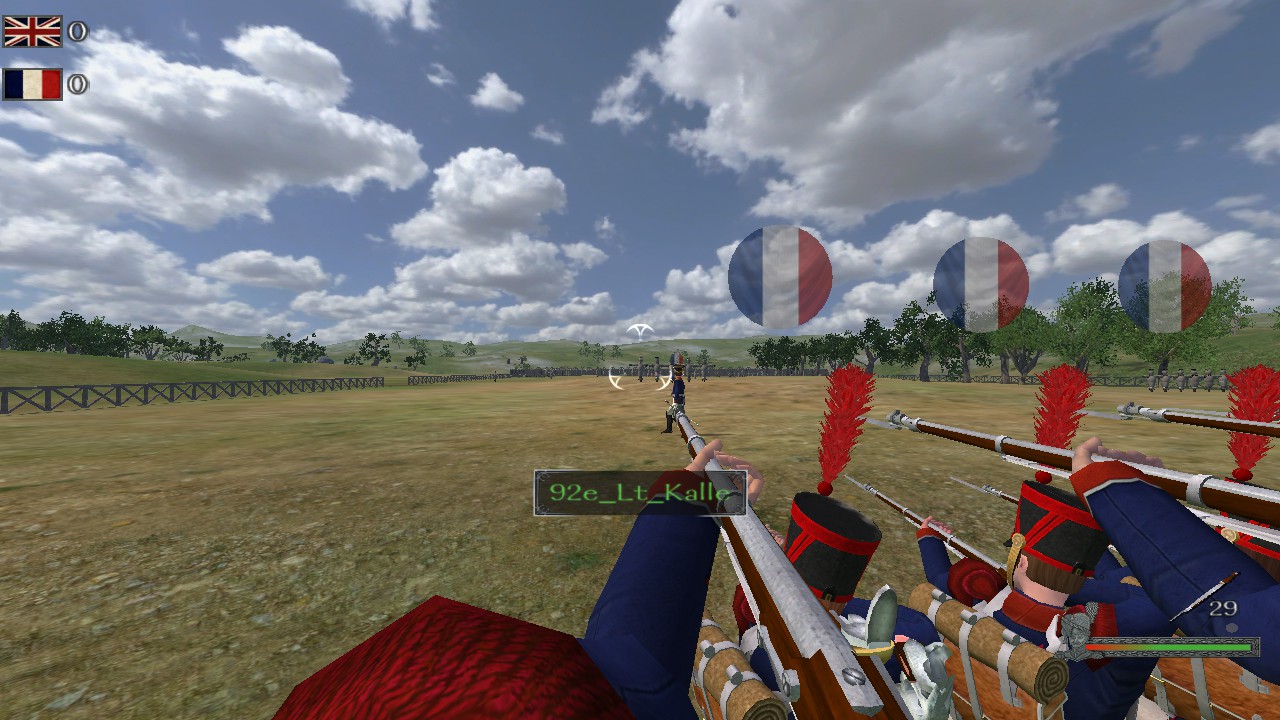 [close]
***
Commanding Officers


Oberst
Major
Oberleutnant
Leutnant

Non-Commissioned Officers


Oberfeldwebel
Feldwebel
Unteroffizier

Enlisted


Gefreiter
Musketier
Rekrut
***





Officers




---

Major. Lime

NCOs


---

Unteroffizier. Holmgren
Unteroffizier. Adam


---

CO's: 1
NCO's: 2
Enlisted: 9
Total Strength: 26


---

Enlisted




---

Gefreiter. Magnus
Musketier. Smith
Musketier. Firecock
Musketier. Kalle
Musketier. Jek
Musketier. Eliah
Musketier. Nissi
Musketier. Zacke
Musketier. Blossared


---




Recruits




---

Rekrut. GoaGubben
Rekrut. Kniv
Rekrut. Selmalito
Rekrut. MarkaLand
Rekrut. Togolu
Rekrut. Mepmep
Rekrut. Hoplite
Rekrut. Hardcase
Rekrut. Moleman
Rekrut. theSuperPink
Rekrut. Antsa
Rekrut. Serious Man
Rekrut. Dennis
Rekrut. Leroy






Wins: 0
Draws: 0
Losses: 0

Date

---

Placeholder



Opponent

---

Placeholder



Type

---

Result

---

0-0



---
Thread Credit: The sexy Chriseh.
---