1
« on: September 18, 2021, 10:49:55 pm »
NA All Stars Tournament - Hosted by the Former Community Representative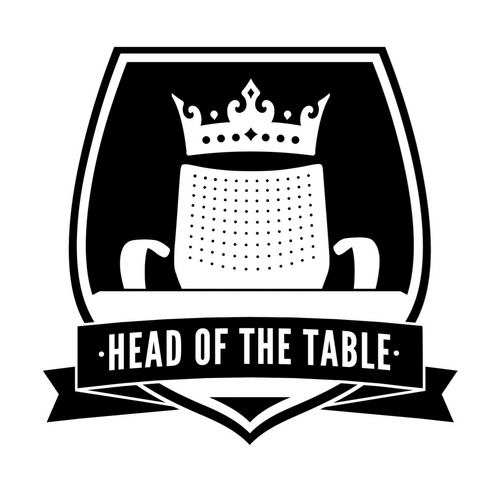 ---
Welcome to the NA All Stars Tournament where the considered best North American players will face out in a 10v10 group-fight to be deemed best in the continent. 30 Players have been selected to participate in this tournament that will last over the next few weeks in a best of 7 NBA finals style matches. Moreover, the reintroduction of Fantasy over this tournament will encourage those in the community to participate even if they are not on either of the teams. The teams are under construction but are meant to be a fair and balanced in order to ensure the best possible match up that is both entertaining and exciting. The players selected for this tournament are already in a steam groupchat, so no sign ups are required.
Here lay some of the basic information regarding the Tournament and Fantasy systems.




The two teams of the tournament will be determined by popular consensus and the league host himself to determine balance.

No intentional trolling or toxicity (Players will be punished if this is happening).

No teamkilling or cheating

Best of 7 maps will be played. If the seventh map is reached, there will be one match happening on the 4th week on one day.

The matches will take place over 4 weeks and will have two matches on Saturday. This can end earlier if one team wins 4 in a row, or last the entire 4 weeks.

The same map will be played for each individual day. Best of 30 with unlimited bo6 overtime.

Unless teams agree to a different day where it works for ALL parties involved, matches will take place Saturday and Sunday. If starting players are missing, subs will take their place. If and only if one the teams are unable to field 10 players will the match be rescheduled.

Fantasy will make a return. The format is to be determined but a cash prize will be offered for someone who is able to get the most amount of points.

If players are found intentionally rigging matches for Fantasy results, they will be removed from this tournament and future ones hosted by RussianFury.
Spoiler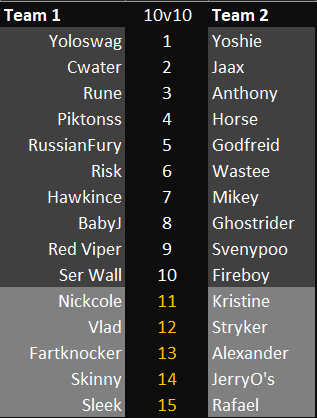 [close]
Contacts:
RussianFury
:
RussianFury